ENVIRONMENTAL SUSTAINABILITY: THE NATÙ PROJECT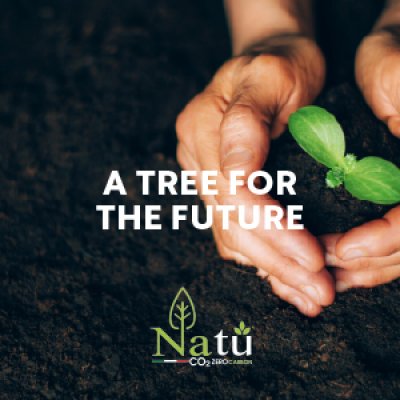 Deroma actively participates in the Natù project, an Italian initiative that puts into practice the principles of environmental sustainability which our company champions, by using advanced technologies and adopting eco-friendly practices. The project focuses on fostering cultural awareness of environmental issues and on the reforestation of urban areas.
Thanks to our commitment, the municipality of Malo will be able to benefit from a newly reforested area, thus making a concrete contribution to the fight against climate change. "Un Albero per il Futuro" (A Tree for the Future) represents our mission to reduce CO2 emissions and raise awareness among younger generations through educational and empowerment programs, with a particular focus on involving schools.
At Deroma, we're determined to play our part, and view this project as the first step along a path towards a more sustainable future. We're committed to implementing ongoing improvements, working together today to create an ever better tomorrow.